Social Justice and Haitian Protestantism in the Community of East Flatbush, New York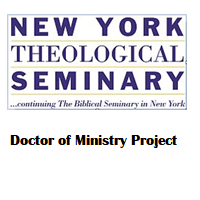 Abstract
Haitian Protestantism and social justice are two concepts that are at odds
traditionally. The challenge of this project was to bridge the schism between the material and the spiritual life. Overcoming this dichotomy in the Protestant Haitian mind necessitated that one retraces the Haitian Protestantism's history for a better
understanding of the situation. In fact, social justice, for the Haitian Protestant, is not part of the church's mission. The Haitian Protestant should always keep the eyes on the heavenly city. The Deuxieme Eglise Baptiste El-Shaddai through an educational program has confronted this way of thinking for a transformation of the Haitian Community of East Faltbush, Brooklyn, New York. To reach that goal it was an imperative to develop a methodology that would integrate Haitian categories, culture and history. Haitian "experience" came to play an important role in the demonstration of this project on social justice. Indeed from our experience as a people stemmed a theology and praxis. Kombit theology has provided to the community a matrix for a better understanding of God and his or her activity in the Haitian national history. This theology compels the members of the community to a joint endeavor to resist social injustice. This theology obliges one to give the self for the well being of the entire community.
1
The demonstration went through three phases, the consciousness raising, organizing Ambassadors for Christ and acting on two specific cases in labor and housing. The demonstration of this project on social justice in Haitian Protestantism of East Flatbush has revolutionized the traditional view on life. Life is a whole came to realize the participants. Ambassadors for Christ, an organization for social justice, born from the demonstration of this project, will make history in the Haitian Protestantism of East Flatbush Brooklyn New York.